Revolution
" No air = never go flat "
The Supreme Dutch airless bicycle tires are made from a combination of polymers. The airless bicycle tire has a foamed- solid structure. This reduces the weight, gives a better comfort and gives the tire a low rolling resistance. The airless bicycle tire has no inner tube which is filled with air. From the material composition Supreme Dutch has managed to develop an airless comfortable cycling experience.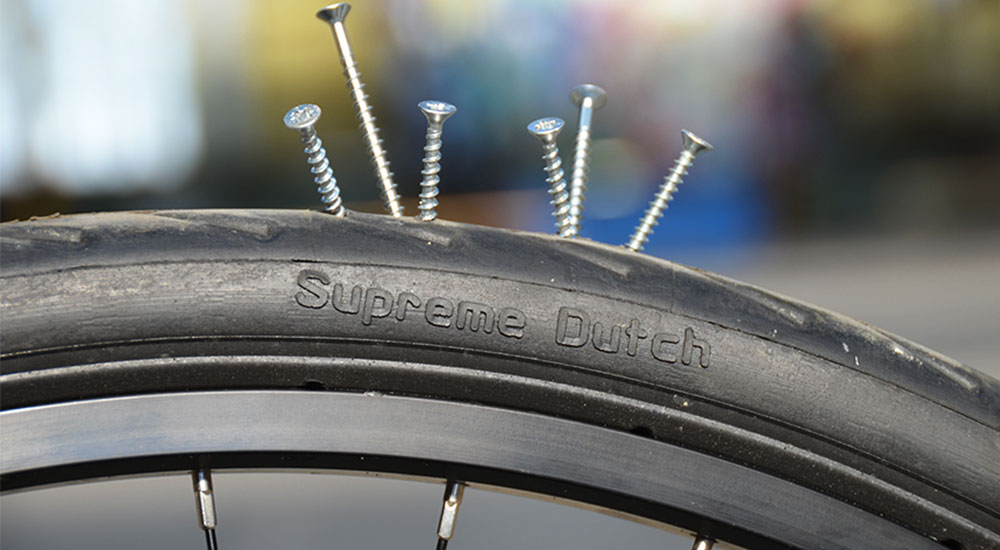 Never a Flat
You never have to pump up your tire with air or repair a flat!
" The bicycle pump & repair kit are history! " With the airless technology of
Supreme Dutch you allways have a reliable and comfortable ride to your destination.
For all types off bicycle rims
" One tire for everyone." The airless bicycle tire from Supreme Dutch can fit on all types of bicycles rims. They are suitable for existing and new bicycle rims. So use the Supreme Dutch tires under your existing bicycle without buying something extra. The airless bicycle tire is with a slight pre-tensioning placed around any type of bicycle rim, so everyone can easily complete the installation.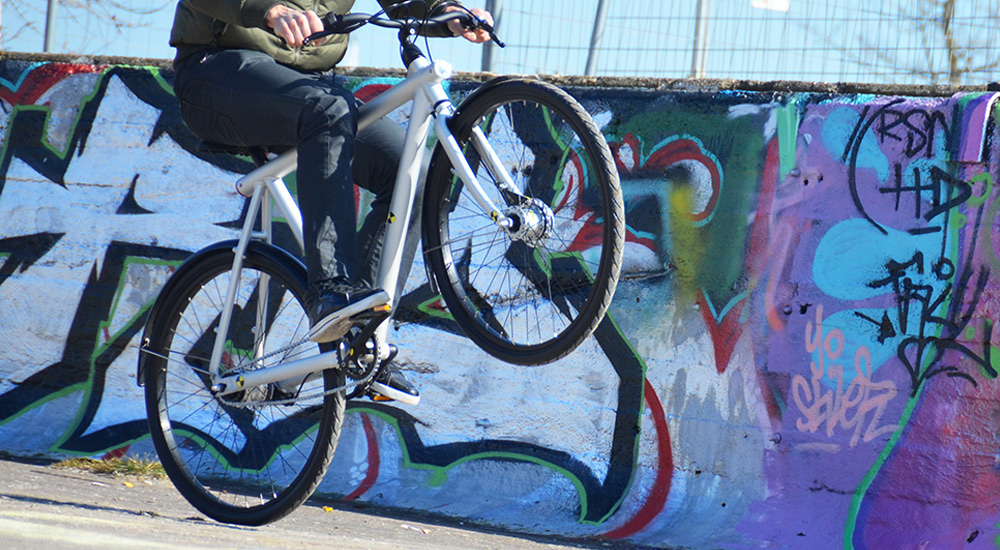 Maximam Comfort
" Comfort that you 're familiar with "
The Supreme Dutch tires give you the desirable comfort that you have with a air tire on a bumpy road. The airless bicycle tire consists of a micro- closed cell structure which improves the suspension. The combination of polymers which the airless tires are made off results in a comfortable cycling experience.
High Safety
The reliable mounting system from Supreme Dutch offers the full guarantee that each airless tire can be fitted reliable under any bicycle. This patented mounting system allows functional use of the bicycle valve hole. In the installation video is shown how the airless tire is mounted on a bicycle rim.
available in 28 inch bicycle tires
Striking, powerful and durable. With the Supreme Dutch airless tires you can optimize your bike to the fully 100%. You will never have a flat tire anymore!