Products
"FROM THIS MOMENT, ESSENTIAL FOR EVERY URBAN BICYCLE"
Indestructible
"No air = No more flats"
The foam-solid structure of the Supreme Dutch bicycle tires offers the full guarantee of never a flat tire again. The wear-resistant and strong characteristics of the material always guarantee you the right tire pressure and a worry-free cycling experience! The cooperation with tire brand Schwalbe resulted in the Schwalbe Airless System.
Applicable for under your own bike
The patented system inside the Supreme Dutch bicycle tire offers the possibility to apply the tire to all types of existing and new bicycle rims.
The tire is deformed to the shape of your specific bicycle rim, reliable and very easy! The metal cable system in the tire creates this tight fit around your bicycle rim. These stretch-resistant components offer the guarantee of a long-lasting and reliable cycling experience.
Available at bicycle retailers
The Schwalbe Airless System can be installed with a special assembly tool. The installation time with just five minutes is not much longer per tire compared to air tires. Installation is only possible for bicycle dealers and only by bicycle technicians, who are certified after a Schwalbe training. "A layman can not mount this system. The assembly tool and the three-piece Airless System are only available by the certified specialist dealer.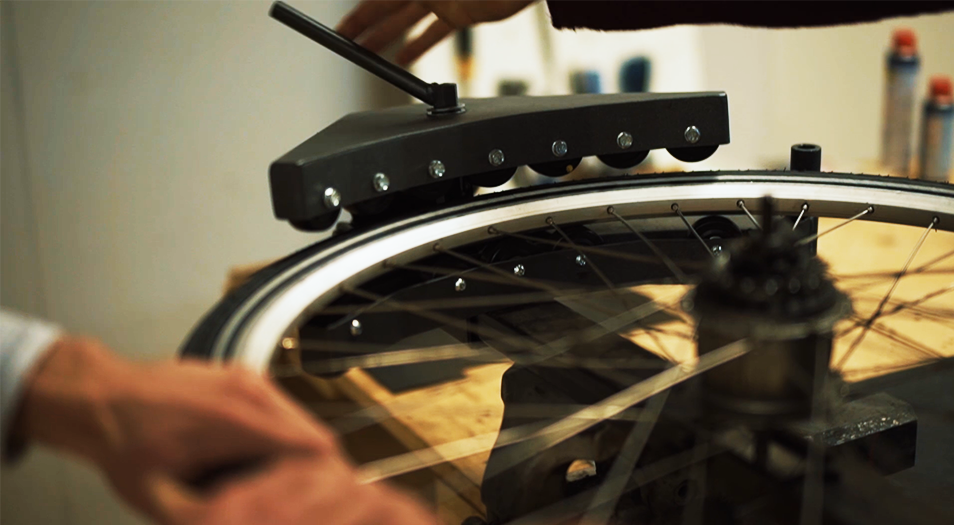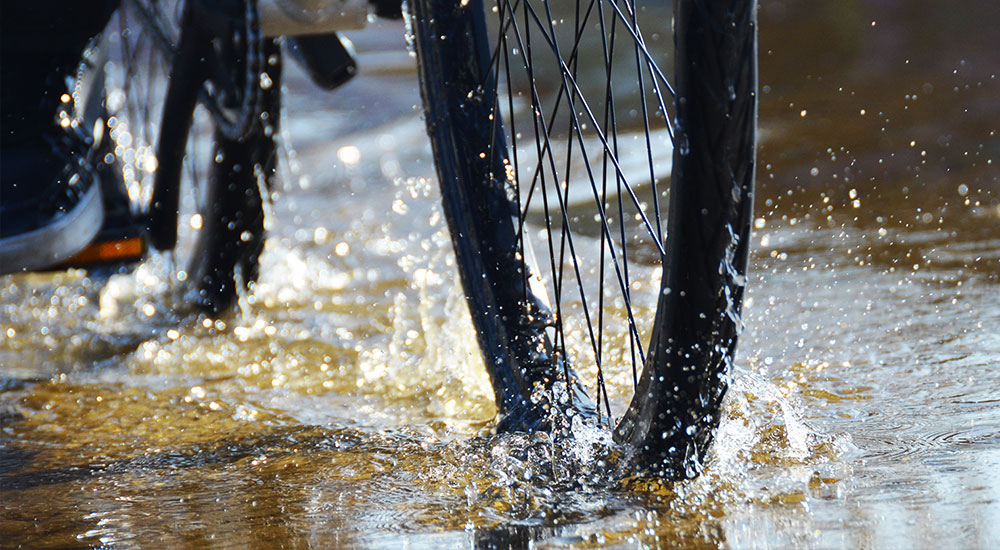 Good grip
The material and the profile offer the desired grip properties to be able to rely on your tires in every situation. In cooperation with the Schwalbe outer tire the system offers a wear-resistant and grippy layer to be able to rely on your tires every season.
Enjoyable low rolling
Get out and enjoy the reliable and comfortable cycling experience of the Schwalbe Airless System. The use of multiple materials with a closed cell structure results to a light rolling compared to air tires. Upgrade your own bike with the Schwalbe Airless system and enjoy a carefree cycling experience.
Available in many different inch sizes.
The Supreme Dutch airless tires are available in many ETRTO sizes. Optimize your bike and never get a flat or soft bike tire again! Please contact us for more information. Custom sizes can also be made to the client wishes.